We offer services to keep your carpets clean and healthy
No other item in your home or business absorbs more wear and tear on a daily basis than your carpet, and no other item can impact it's appearance like your carpet can.
Prestige has the equipment and expertise to effectively remove dirt and the cleaning solutions used to clean carpets. We realize that improper cleaning procedures can void your carpet warranty, so rest assured our methods are safe.
Why take a chance with rented equipment that can leave the carpet too wet – promoting mold and fungal buildup – or that leaves detergent behind? Instead, enjoy beautiful results and avoid the headaches of potentially damaging approaches.
Our Services Include
Carpet Cleaning
Our restorative steam cleaning process injects new life into dull and soiled carpeting. We pre-treat problem areas such as stains and heavily soiled areas. We spray apply a cleaning solution that breaks down ground in dirt and grease. To finish we rinse away the emulsified dirt using powerful truck mounted carpet extraction equipment. The result is a fast drying, residue free, deep cleaned carpet that looks and smells great! For most Residential carpet cleaning we use our own treated fresh water. If you do not have water available at your location, please inform us when scheduling. Certain Pet odors and stains may require additional procedures. Just check with your technician if you have any concern in these areas:
Upholstery Cleaning
Fabric Protection
24-Hour Emergency Water Damage Services
Complimentary Stain Guide
Nobody likes it when there is a spill on the floor! That is why we've provided a complimentary stain guide so you can have a good chance removing it before it becomes permanent.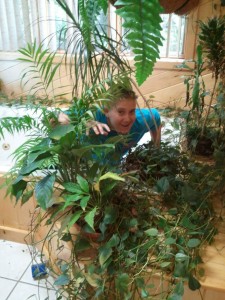 Sometimes it's a jungle out there…but Prestige can handle it!