Receive a FREE spotter bottle
with any carpet cleaning service!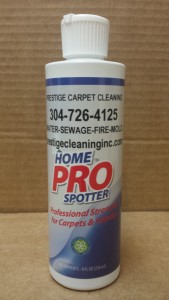 Which carpet cleaning methods work best?
There's hot water extractions (steam cleaning), chem-dry system, foam and dry compound. Hot water extraction is the recommended carpet cleaning method from top carpet manufactures and suppliers. Many carpet manufactures recommend professional steam cleaning to keep carpet warranties valid. See what carpet manufactures and top suppliers say about carpet cleaning with Hot Water Extraction (Steam Extraction).
Wear Dated Carpet
View Website
Mohawk Industries
View Website
Anso
View Website
3M
View Website
Prestige Stain Guide
View Page